Collins Elementary Under Construction:
What You Need To Know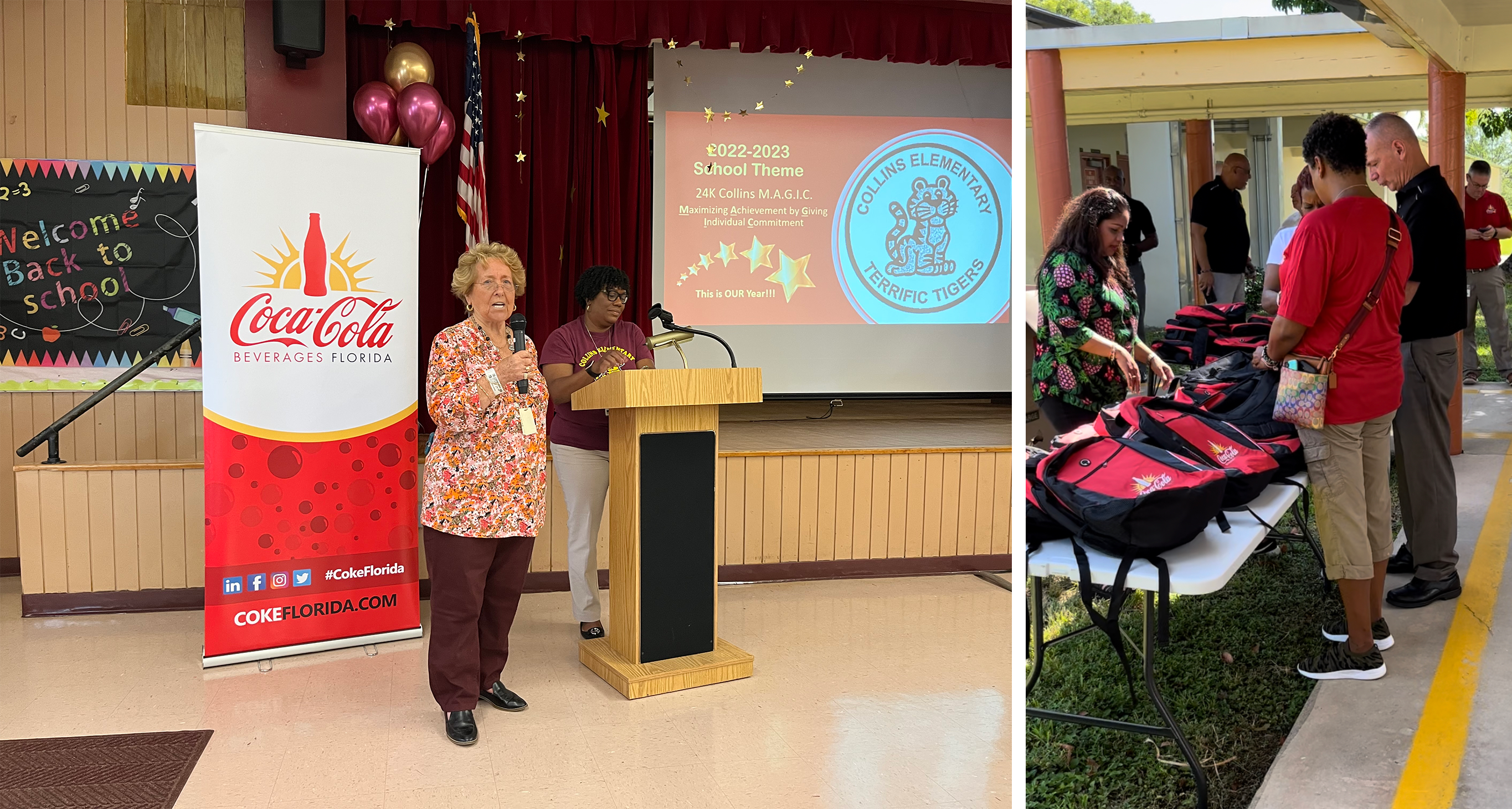 Collins Elementary School (Collins ES) kicked off the new school year with a parent/student orientation on Monday, August 15. The purpose of the orientation was to welcome parents/students to the new school year, as well as give them updates on what to expect from the school administration and the SMART Program. This event was organized by Dr. Tracy Jackson, Collins ES principal, to maintain transparency with parents regarding the school's progress. Parents and students at the orientation were given new backpacks from Coke Florida, as part of the company's Back-to-School Backpack Giveback campaign. Collins ES was the only school in Broward County selected to participate in Coke Florida's campaign through the Broward Education Foundation.
Construction is underway at Collins ES, raising questions for parents and teachers as to what this means for students and their learning experience. To answer these questions, our SMART Communications Liaison Keyera Lyn attended this event and gave the community an overview of the SMART Program construction updates occurring at their school.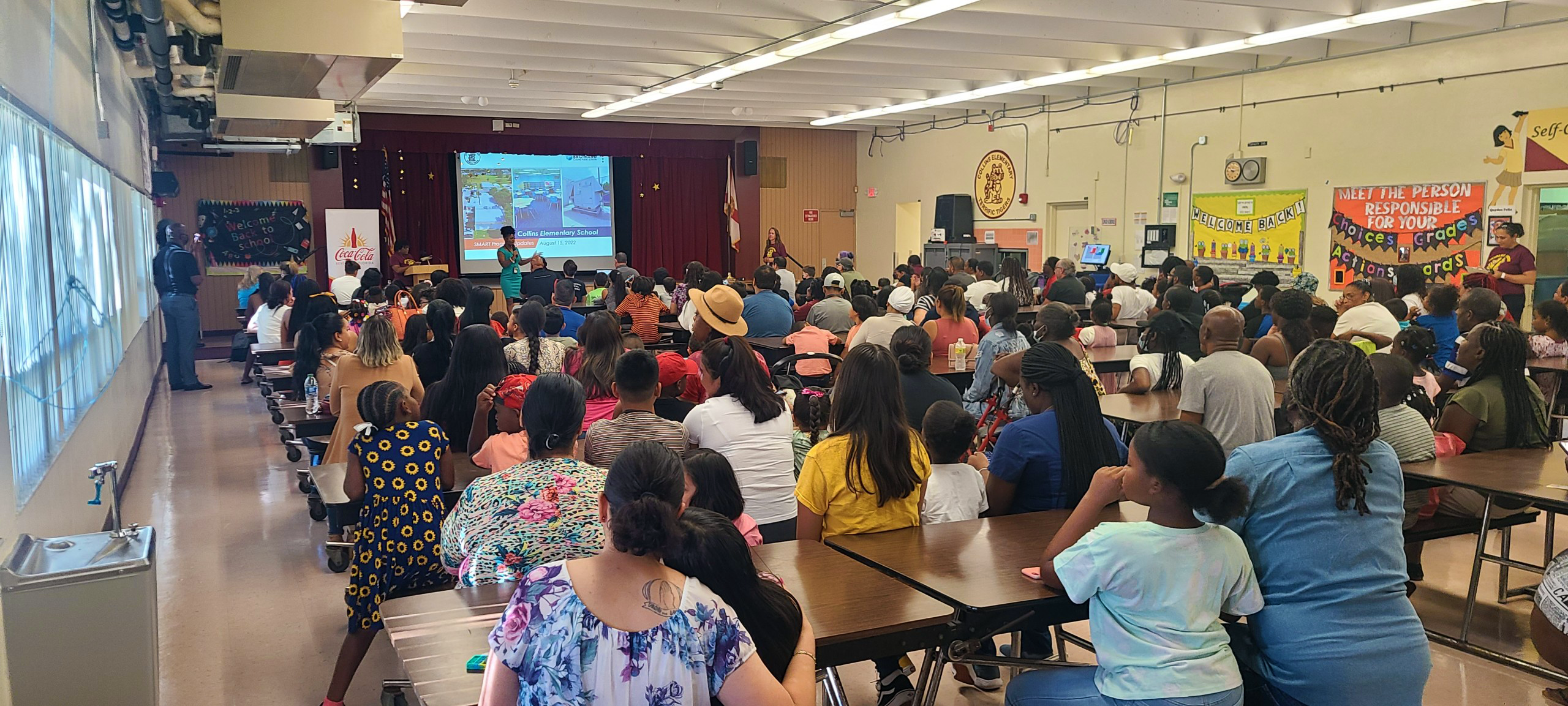 Keyera served as a key speaker for the event, providing Collins ES staff, parents, and students with an update on the SMART Program improvements at their school. She discussed the renovations that Collins ES has completed so far, such as:
media center improvements
roofing improvements
electrical improvements
emergency lighting
Key Takeaway:

Collins Elementary is Getting New Restrooms!
Keyera also went over the active construction work at the school consisting of HVAC installations, restroom renovations and fire alarm replacements. Principal Dr. Tracy Jackson further elaborated on the ongoing restroom renovations, emphasizing to parents that the SMART Program is building new, improved restrooms and that in the meantime, alternative restrooms are available to students during construction. Collins ES is currently in the active construction phase of its SMART Program renovations and is expected to complete construction in 2023.
The SMART Program is working hard to minimize disruptions for students during the construction process. We encourage parents to visit Collins Elementary School's SMART page below to learn more information about the school's SMART improvements. The individual school page features details such as the project timeline, a gallery, project phases, and the scope of work.
View our SMART Program Updates presentation for Collins Elementary School below