THE SMART PROGRAM'S MUSICAL INVESTMENTS

BY THE NUMBERS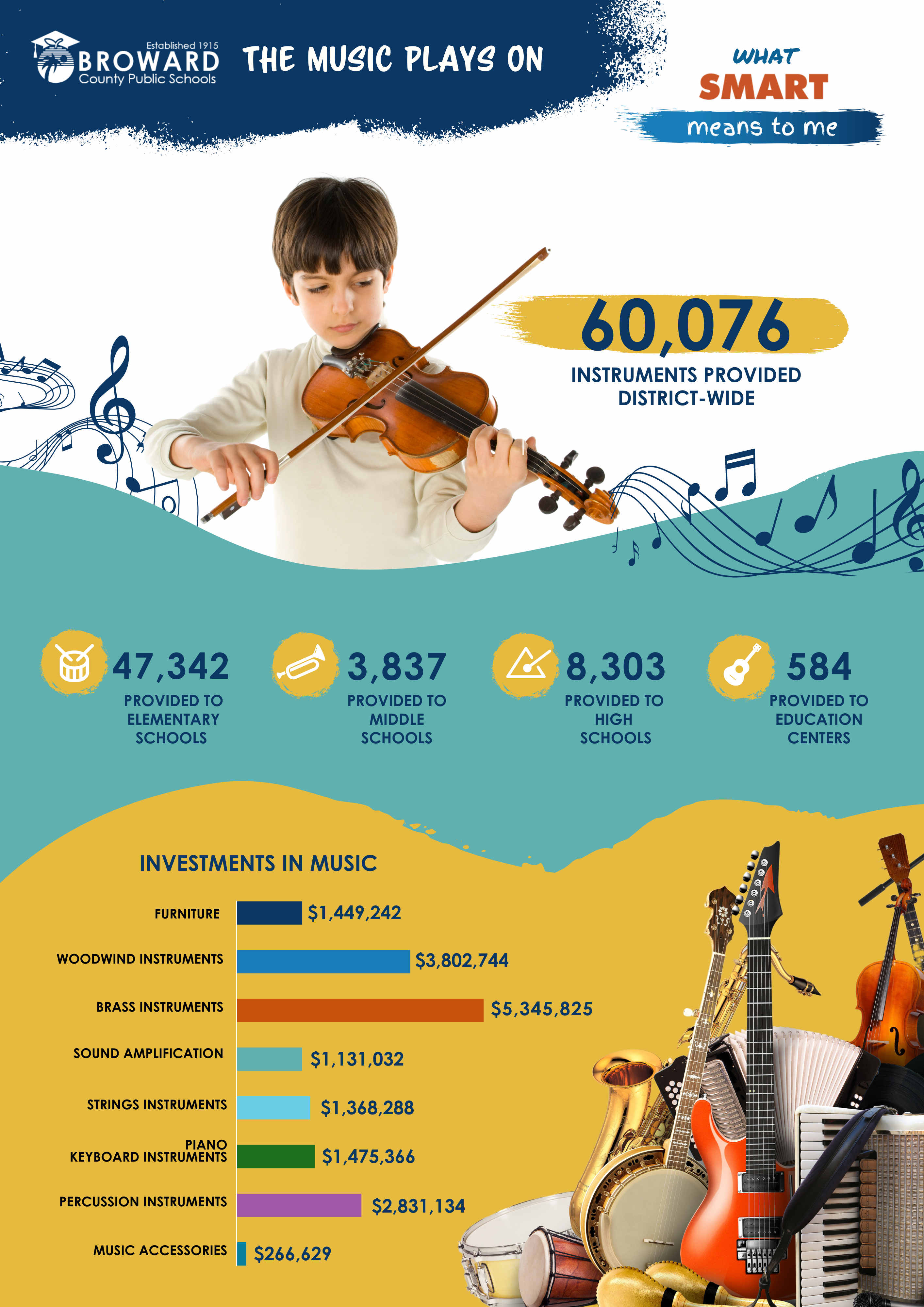 The SMART Program has invested $43 Million in music programs across Broward County, but what exactly does that cover?
A large portion of the budget was allocated towards the purchase of instruments, most of which were allocated to elementary schools to accommodate the large number of K-5s compared to other grade levels.
The budget was also used to purchase Music Room furniture and accessories, such as music stands, instrument cabinets, sheet music storage, and PA systems.
Check out the fact sheet to dive deeper into the breakdown.

Follow along to learn what SMART means to the people it impacts the most.