Read all about McNicol Middle School's newly renovated Music Room in the latest issue of Our City: Hollywood
McNicol Middle School's Music Room Gets 21st Century Makeover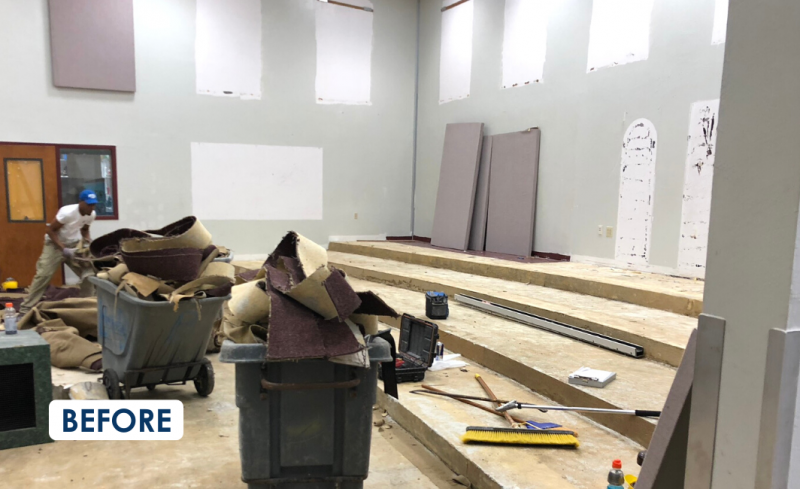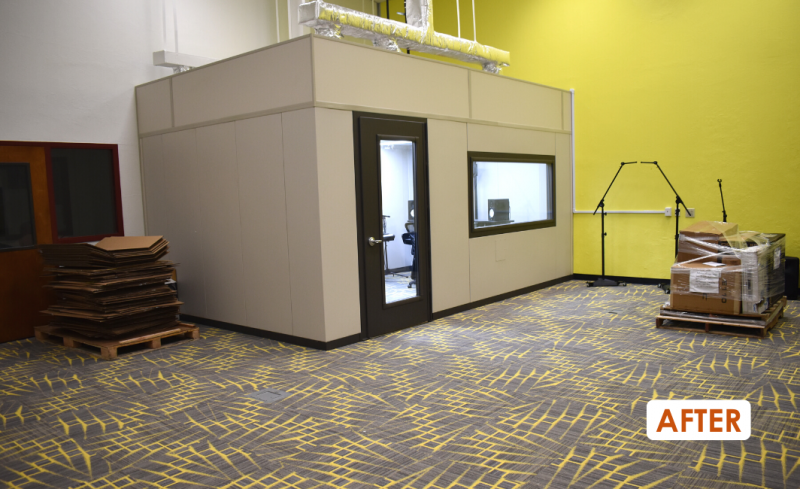 McNicol Middle Magnet & STEM, located in Hollywood, Florida, is the only middle school in all of Broward County Public Schools (BCPS) that has a sound engineering program on campus. McNicol Middle is alive with the sound of music after completing major upgrades to their chorus room. The goal was to turn the traditional chorus room into a 21st-century music studio suited for the magnet school's sound engineering program. The renovations were completed as part of the SMART Bond Program's $1.6 million investment in the school campus, which also included upgrades to the roof, fire alarm, and HVAC systems.
To prepare students for a career in sound engineering, the chorus room was revitalized with all the equipment you'd expect in a professional studio such as a soundboard, subwoofers, monitors, amplifiers, microphones, risers, stands, and more. Additionally, through the SMART School Choice Enhancement Program, each school is allocated $100,000 toward upgrades chosen by the school. At McNicol, the dollars were utilized in acquiring furniture and equipment for the new music room, projectors, sound equipment for the gym, and updating the school's wireless network system.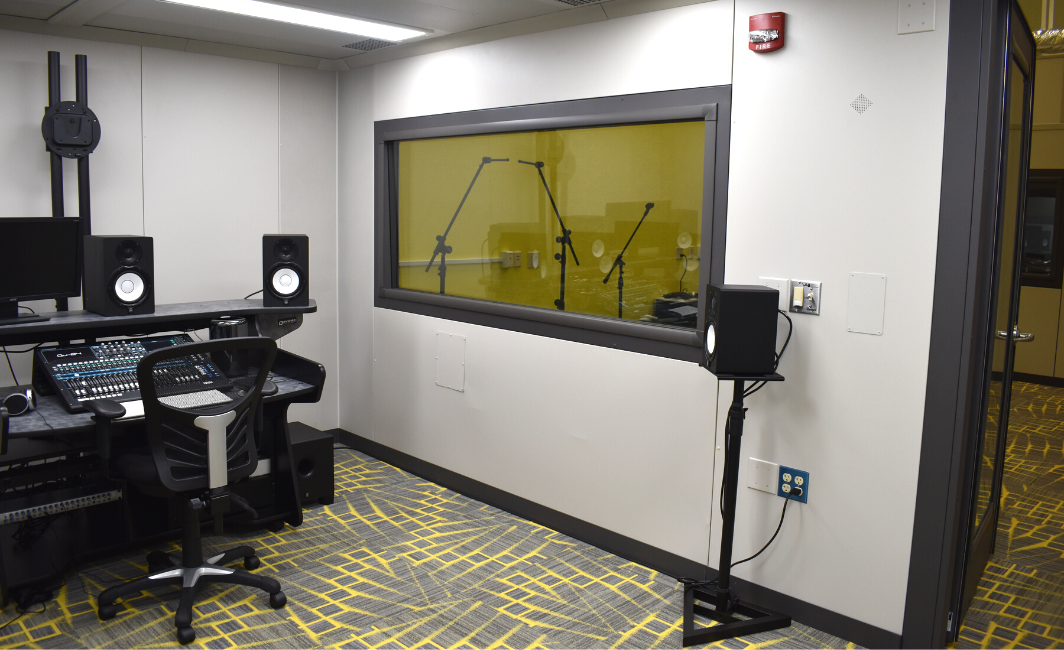 The upgraded chorus room has given students the opportunity to build community and work together to produce music that they get to perform for an audience. Students have also utilized the upgraded music room to produce several music videos that have been played at graduations and special school screenings. The sound engineering students enthusiastically collaborated with students from other classes, such as dance, drama, and even athletics, to create music videos that allowed them to express their interests.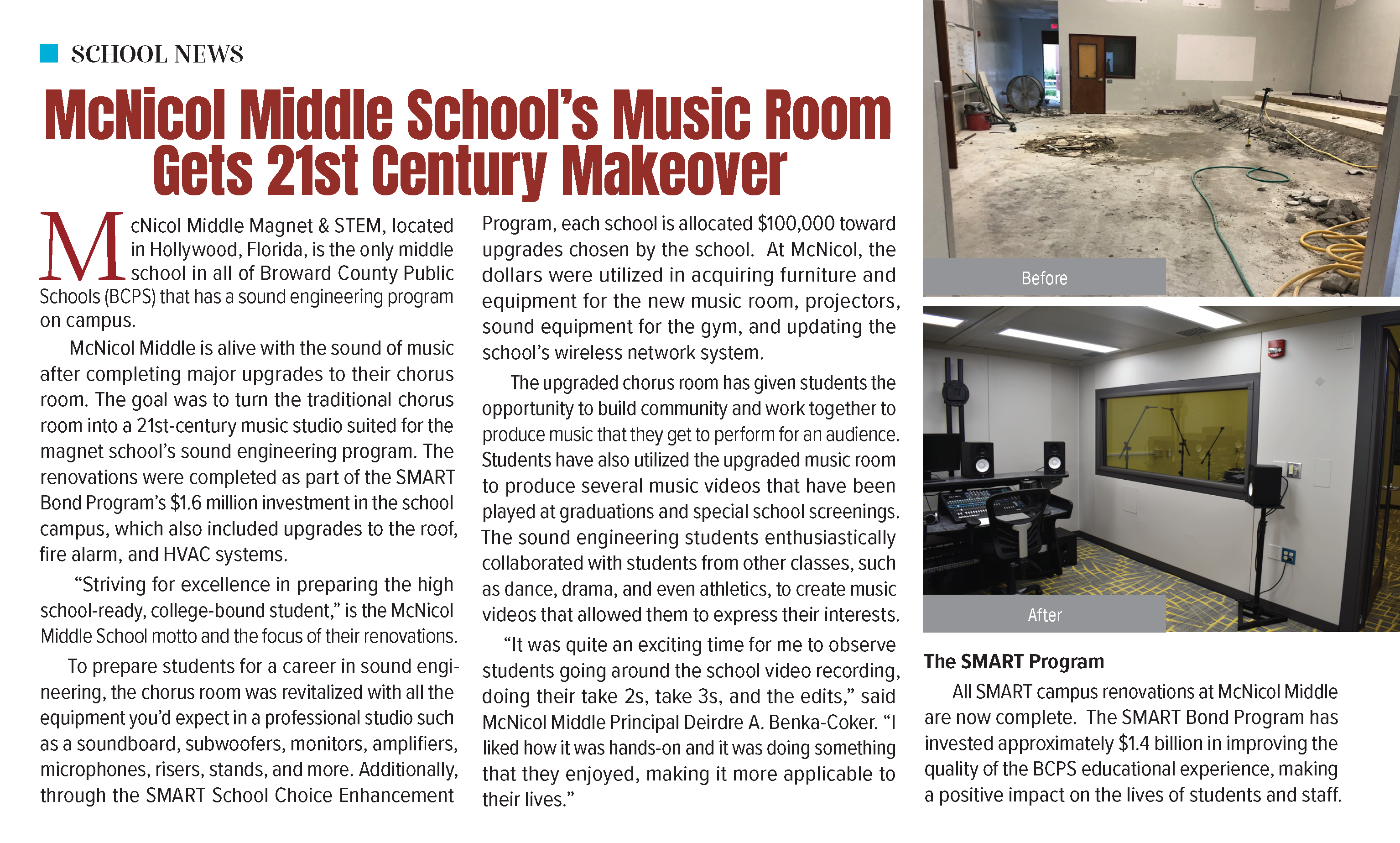 Follow along to learn what SMART means to the people it impacts the most.